Custom solutions to maximize your results
All available features, plus:
Premium expert support
Professional services
Rebranding
Custom reporting
Everything in MAX, plus:
Customer Experience Manager
Dedicated onboarding
Flexible terms and payments
Enterprise-grade performance
Email
MAX
99% email deliverability rates
Custom transactional emails
MAX2
also includes
Unlimited monthly email volume
Individual sending infrastructure
Assisted IP warmup
Automation
MAX
Custom event-based automation
MS Dynamics integration
MAX2
also includes
Unlimited accounts and users
Single Sign On (SSO)
Premium webinars
Ecommerce
MAX
AI product recommendations
SMS campaigns (first 1,000 SMSs free)
Customer journeys
MAX2
also includes
Website optimization
First 5,000 SMSs free
Start building your list and online visibility!
What's included:
Email marketing
Website Builder + 5GB bandwidth
Connect a domain
List for up to 100 contacts
Landing pages
Signup and contact forms
FREE FOREVER I NO HIDDEN FEES I PRIVACY PROTECTED
Explore first, decide later – try all features free for 30 days
CREATE A FREE ACCOUNT
GETRESPONSE FOR NONPROFITS
Discounted plan
for charities and NGO's
Drive membership, increase donations, or raise awareness using GetResponse marketing tools.
Get 50% off every monthly plan and get your mission across with less impact on your budget.
LEARN MORE ABOUT THE PROGRAM ›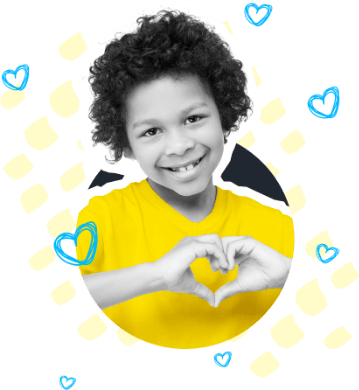 Frequently asked questions
30 DAYS FULL ACCESS
How does the 30-day full access period work?

Starting from September 2021, GetResponse offers a Free account. For the first 30 days of using it, you will have trial access to premium features of our platform. You can upgrade your Free account to a paid one at any time. Please note that after the first 30 days, you lose access to the premium features.
What features will I be able to test during the 30-day full access period?

On the first 30 days of using your Free account, we give you access to premium features of GetResponse. There are some limitations on the Free account regarding webinars, messages, landing pages, marketing automation, and chats.


Webinars: Webinars are limited to 10 people (including you and presenters). Recordings and on-demand webinars are not available.
Messages: The GetResponse badge will be added to every message you send from the Free account. It's possible to disable the badge if you upgrade to a paid account. Click here to learn how to disable the badge.
Landing pages: You can create and publish as many landing pages as you want.
Free accounts are limited to 1,000 unique visits for all landing pages in the account. Once the limit is reached, your landing pages won't be available online anymore. A/B tests for landing pages are only available on paid accounts, together with unlimited visits.
Marketing automation: You can create and publish as many workflows as you want. Dynamic segment filter is not available. You can unlock it in a Plus or Professional plan.
Chats: Chats can be added only to a landing page created in GetResponse, or you can hyperlink to the chat window from your messages. You can embed chats on your own external page only using a paid account.
Contacting Customer Success Team: You have unlimited access to our assistance through 24/7 live chat in English. You can also contact us via email in one of our support languages: English, Polish, Russian, German, Spanish, Portuguese, French, or Italian.
What happens after the 30-day full access period ends?

You will lose access to premium features if you don't upgrade. You'll still be able to log in to your account. Read this article to see what limitations your account will have if you don't upgrade after the first 30 days from the moment you set up your Free account.
GETREPONSE FREE
What is the GetResponse Free plan?

GetResponse Free is a solution for all companies looking for ways to get their business online. The plan is free forever and doesn't require a credit card. Visit this page to learn more about GetResponse Free.
What features are available in the Free plan?

With a Free account, you can:


Create and publish 1 website and landing page with basic features
Send 2,500 newsletters/mo
Create and save drafts for marketing assets such as newsletters, autoresponders, and automation workflows
Add up to 500 contacts (the unconfirmed and removed contacts do count toward the list size)
Collect leads with various types of GetResponse forms and store them in a queue for 32 days
Test and utilize account premium features for 30 days
Can I upgrade my Free account to a paid one?

Of course, you'll be able to upgrade your GetResponse Free account whenever you want directly in your GetResponse account.
PURCHASE
How can I access the GetResponse platform?

Start with creating a Free account. Once you verify your account, you can test all the features free of charge for 30 days. To upgrade your Free account to one of the paid plans, follow these simple steps:


Log in to your account. In the Profile menu, click Upgrade account.
Choose the plan from Email Marketing, Marketing Automation or Ecommerce Marketing, and select the package (list size).
Enter your account details and payment information.
Choose your subscription plan:

standard plan billed monthly (every 30 days)

12-month prepay with 18% discount

24-month prepay with 30% discount

Click the Upgrade Account button.
How long are your contracts? Can I upgrade or downgrade my subscription?

GetResponse offers you three billing periods:


Monthly
12-month
24-month

Monthly payment plans are bracketed by list size, starting at $15 per month for unlimited messages to 1,000 subscribers. With the discounts we offer, you can get 18% off a 12-month plan or 30% off a 24-month plan.

You can upgrade your plan at any time by going to Billing > Upgrade account. An upgrade takes place immediately, and your billing cycle always starts anew.

Downgrades can only be performed by the Support Team as per your request.

To have your account downgraded to a lower plan or from annual/biannual payments to monthly payments, please create a support ticket via our contact form or contact us via LiveChat.
Which package should I choose?

There are three plans offered, each of them with its own add-on availability and included features. All plans include options for the list sizes: 1k, 2.5k, 5k, 10k, 25k, 50k, and 100k.


Email Marketing – Enables a powerful start into list building and email marketing. For an additional monthly charge, you can purchase webinar and/or multiuser access add-ons.
Marketing Automation – Perfect for SMBs to grow an online presence and convert leads. Every account created within that package has webinars (100 attendees) and multiuser access (for up to 3 users) add-ons included in the price.
Ecommerce Marketing – A plan designed to maximize revenue from multichannel campaigns. Every account created within that package has webinars (300 attendees) and multiuser access (for up to 5 users) add-ons.
How do you protect your customers' data?

To protect our customers' data, we regularly update our network with the latest security patches. Our dedicated network is monitored 24/7 and locked down with firewalls. Each line of code gets inspected before it goes live.

We save your data to multiple servers and disks at the same time to ensure failsafe reliability. All data is backed up daily and stored in our security-focused data centers in various locations worldwide.

We protect all credit card data using state-of-the-art encryption – the same level of encryption used by the leading banks.

All sensitive data is processed, transmitted, and stored on a PCI-compliant network regularly scanned for security by industry-leading experts.

Have a security question? Need to report a concern? Email us. Our Security Team is standing by and ready to assist you at a moment's notice.
Compare plans and features
Essential

$15.58

/mo

Billed every year

TOP CHOICE

Pro

$48.38

/mo

Billed every year

Premium

$97.58

/mo

Billed every year

Email marketing

Newsletters

Monthly email sends

2,500
Unlimited
Unlimited
Unlimited
Unlimited

Visual email editor

Custom DKIM

Inbox preview

Perfect timing

Time travel

A/B Testing

RSS-to-email

Click Tracking

Ecommerce tracking

Google Analytics Tracking

Scheduling

Predesigned templates

HTML editor

Custom HTML

Product Box

Recommended Products

Abandoned cart trigger

Promo codes: manual creator

Promo codes: all unique & synced

SPAM Check

Share FB + Twitter

Remove GR branding

Dark mode preview

Recipients: segments

Automation

Welcome & thank you emails

Automation templates

Build from scratch

Drip campaigns

Birthday emails

Click & open followups

Contact tagging

Contact scoring

Abandoned Cart trigger

Visited URL automation

Event-based automation

Send Push Notification

Limited
Unlimited
Unlimited

SMS marketing automation

Purchase automation

Dynamic segmentation

Split automation

Amount filter

Autoresponders

Welcome emails

Autoresponders series

Ecommerce tracking

Time travel

Platform & Support

Number of accounts

up to 500

Number of users

1
1
3
5
up to 500

Roles management

Dedicated Customer Experience Manager

Email support

24/7 Chat support

Phone support

Slack support (for selected MAX customers)

Two-factor authentication

Dedicated IP

Assisted IP warmup (subject to availability)

Dedicated Sending Domain

Single sign-on

Rebranding options

Dedicated onboarding

Development strategy support

List Management

Import contacts

Export contacts

Integrations

Add scoring

Add tagging

FTP imports

Segmentation

Based on Contact details

Based on Contact action

Based on geolocation

Based on scoring

Based on tags

Based on Consent field

Based on ecommerce

Based on conversion funnel

Based on events

Based on lead magnet

Based on SMS action

Based on external segments

Website Builder

Website Builder

AI Creator

Predesigned templates

Connect your domain

Bandwidth

5GB
10GB
Unlimited
Unlimited
Unlimited

Buy a domain

Number of active websites

1
1
5
5
5

Number of subpages

10
Unlimited
Unlimited
Unlimited
Unlimited

SSL Security

Gallery

Popups

Contact forms

Signup forms

Custom code

Chat

Timer

Membership Area

Remove GR branding

Google Analytics Integration

Facebook Pixel integration

SEO Settings

Landing Pages

Landing Pages

1
Unlimited
Unlimited
Unlimited
Unlimited

Connect your domain

Pages & visitors

1000
Unlimited
Unlimited
Unlimited
Unlimited

Predesigned templates

Signup forms

Contact forms

Countdown timer

Chat

Google Analytics integration

Facebook Pixel integration

Integrations

SEO Settings

Ecommerce tools

Stores and products center

Payment gateway integration

E-product delivery

Product box

Abandoned order recovery

Quick transactional emails

Order confirmation automation

Promo codes: manual master

Promo codes: unique

Promo codes: synced

Transactional emails

Quick Transactional Emails

Triggered emails

API connection

SMTP connection

Performance analytics

Sending history

Forms and popups

Popups

Active popups limit

1
Unlimited
Unlimited
Unlimited
Unlimited

Popup display rules

Views limit

1000

Embedded banners

Templates

Signup forms

Contact forms

Promo codes

Webinars

Live Webinars

(100 at)
(300 at)
(up to 1000 at)

On-demand webinars

Paid Webinars

Webinar funnels

Recording storage

3h
6h
up to 20h

# of presenters

3
3
3

HD webinars

Breakout room option

Web push notification

Web push notification

Limited
Unlimited
Unlimited

Custom opt-in prompt

Web push automation

Unlimited
Unlimited

Scheduling

GetResponse Chats

Number of seats

1
3
5
500

Chats on GetResponse pages

Embed chats on external website

GetResponse Chats mobile app

Automated welcome message

Quick replies

Chat availability options

Reply via email

Email notifications about chats

Email capture forms

Remove GetResponse branding

Conversion funnels

Lead funnels

Lead Magnet Funnels

Sales funnels

Webinar funnels

Paid ads

Google Ads

Facebook Ads

Lead Extension

SMS Marketing

5000 free SMS

SMS marketing automation

Bulk SMS campaigns

Personalization

Consent management

Link shortener

Reporting

Analytics

Reports

Integrations

Reports Export

Ecommerce reports

Recommendations reports

FTP reports

Integrations

Google analytics

Microsoft Dynamics 365

WordPress

Shopify

WooCommerce

Magento

Zapier

PrestaShop

Facebook Integration

Twitter Integration

Stripe

Paypal

Etsy

Salesforce

API

Mobile apps

Social Ads Creator

GetResponse App