Top of the funnel:
attract your audience
Lead generation tools like web forms, webinars, and landing pages are a great way to attract your target audience – and keep adding potential customers to your sales pipeline.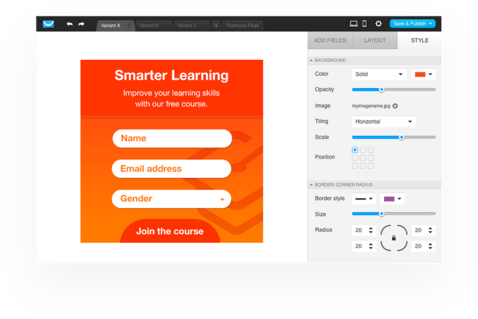 Middle of the funnel:
nurture relationships
It's important to explain the idea behind your product and showcase its benefits to your audience. You can collect data and use the insights to personalize future communication. So your prospects have all the information they need to make the best buying decision.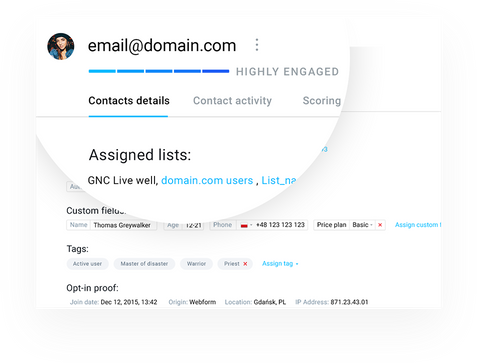 Bottom of the funnel:
incentivize purchases
Integrate your CRM with GetResponse MAX for valuable campaign insights to align your sales and marketing efforts. By tracking user engagement and behavior on your website, you can initiate and incentivize conversions at the most appropriate time and quickly turn leads into happy customers.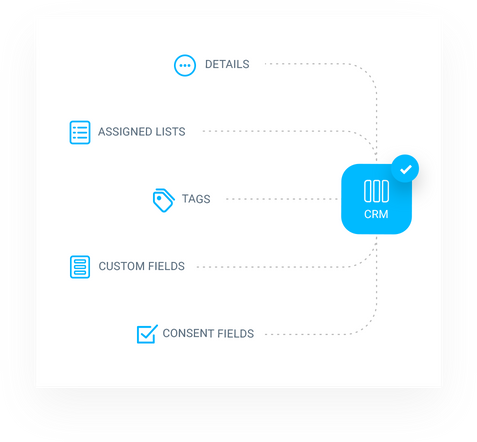 Automate your sales funnel
Marketing automation workflows show you clear visual communication patterns with your contacts. Better yet, they're triggered automatically when a condition is met. So you don't have to do a thing.
With workflows, you're able to collect valuable contact data at various touch points. Then strategically use the insights to craft relevant messages.
Track and analyze user behavior, and set rules that lead prospects straight to a purchase. Plus, test and optimize the easiest route to turn a curious lead into a loyal customer.