REPORT
Improving Marketing
and Data Performance
MarTech implementation
for mid and large businesses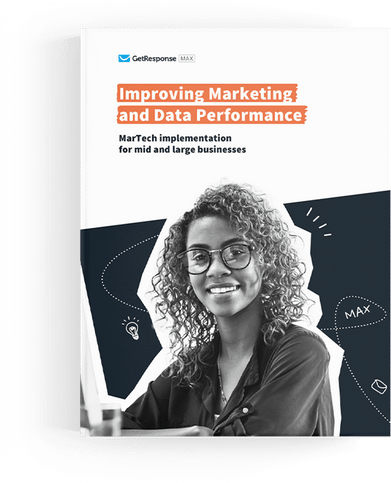 When executed strategically, implementing the right marketing technology can improve marketing performance, boost your audience engagement, and increase revenue. But identifying and investing in the tools that will purposefully improve efficiency remains a monumental task for digital marketers.
Discover how mid-size
and large organizations are implementing marketing technology
To help your business derive value from marketing technology, GetResponse and Ascend2 fielded the Marketing Technology Implementation Survey. The report represents the state of marketing technology implementation at mid and large-sized companies.
What's inside:
Insights to guide your marketing strategy
Statistics on primary goals and challenges
Benchmarks for your business
Tips to maximize the value of your marketing investments
Improving Marketing and Data Performance
MarTech implementation for mid and large businesses