Stawiasz pierwsze kroki w biznesie? Rozkręć go z nami!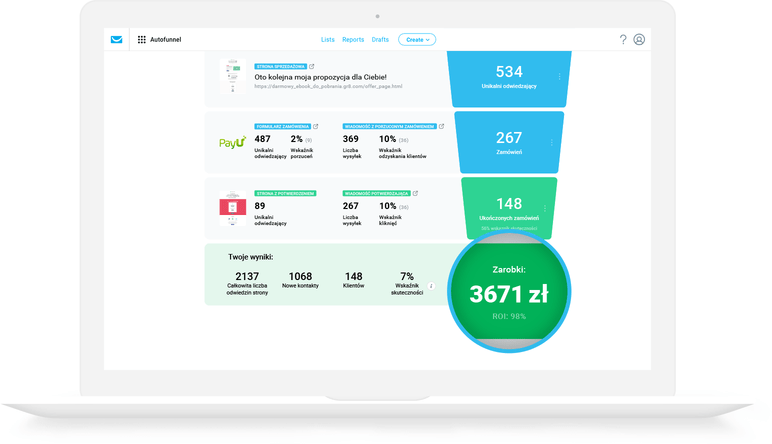 Rozbuduj
bazę adresową

Przyciągnij nowych klientów dzięki atrakcyjnym landing pages i formularzom zapisu

Zautomatyzuj
komunikację

Twórz cykle wiadomości dopasowane do preferencji odbiorców

Oszczędź
czas i pieniądze

Wszystkie narzędzia marketingowe w jednym miejscu – teraz taniej!
GetResponse easily integrates with the systems you already use: 
GetResponse is een uitgebreid
platform voor e-mailmarketing waarmee
jouw bedrijf meer succes oogst
…and more.
350,000+ businesses worldwide trusted us. Join them now!
Make your marketing effective
Skorzystaj z promocyjnej oferty dla partnerów PFR
By clicking the 'Try it free' button, you set up the account and agree to the Terms and Conditions and Privacy Policy.