Running online marketing is challenging at first. It's about planning and running many different campaigns at the same time. Usually, your main goal is pretty clear – to drive revenue and boost sales. To do that, you need to learn how to reach out to potential customers, build relationships, and convert them into satisfied customers.
Only consistent work towards multiple goals eventually translates into growth and more revenue. So, when you're new to digital marketing, it means that you've got a lot to learn in a short time.
If you're looking for effective ways to gain professional marketing skills, this article is for you. It combines a small amount of online marketing theory with a clear game plan to put your ideas into practice.
Not only will you learn how to run professional online marketing campaigns with a professional email marketing software, but you'll do it for free in 30 days or less.
Let's get started!
Table Of Contents
How do I start learning digital marketing?
The best way to learn digital marketing is by doing. That's why this article is a step-by-step guide to help you start running your online marketing with GetResponse. With the right tools you can implement your strategy and do all of your internet marketing activities swiftly from any place you find convenient.
Now, you can easily learn and run professional online marketing campaigns from home and for free (GetResponse is a remote-first company and I've been successfully working remotely for a few months now).
The idea is to show you how much you can do during the first 30 days of using GetResponse for free.
Goal: The goal of this article is to help you learn digital marketing during the first 30 days of using GetResponse.
When you use the platform to its full potential in the first 30 days, you'll be able to make an informed decision to pick the right plan.
Who is it for? This article is for everyone who wants to run their business online. It's for you, if you want to:
engage your contacts and bring them closer to your brand
share informative and valuable content and deliver precise email communication
turn your expertise into a profitable business
connect with your audience anywhere using personalized email marketing and webinars
use prebuilt, beautiful email templates to easily send your emails
use powerful online marketing tools to nurture new signups automatically
Is digital marketing easy?
Digital marketing can be easy provided that you have the right tools. GetResponse is a powerful, simplified tool to send emails, create pages, and automate your marketing.
This article provides simple step-by-step instructions to learn necessary skills and implement your first digital marketing strategy.
What is digital marketing and how do I get started?
Digital marketing is the use of the Internet to reach out to potential customers, build relationships, and convert them into satisfied customers. Digital marketing typically requires running multiple campaigns on mobile devices, social media, search engines, and other online channels.
You can start with digital marketing for free with GetResponse. Our free trial comes with 30-day access to premium features that'll give you a full overview of what digital marketing really is.
Take up the challenge: I recommend using each section of this article as a weekly challenge. Set up all the described action items (or the action items you find particularly relevant to your business) in 7 days and observe your KPIs (key performance indicators) in 3 stages: after 10, 20, and 30 days.
Results: If you follow the suggested steps and set up the processes in the first week of using GetResponse, you'll be able to observe the results at the three milestones after 10, 20, and 30 days.
This way by the end of your free period you'll have:
set up most important online marketing processes
achieved real online marketing goals
learnt how to use GetResponse
known which GetResponse plan suits your needs best
The business KPIs you'll track:
Subscription rate – how many landing page visitors complete the subscription form
Contacts – the number of contacts on your list (or added to your list via a webform)
Engagement – email open and click rate; webinar registrants and attendees; Facebook ads reach, impressions, and clicks
Revenue – how much money you actually earned
What skills do you need for digital marketing?
In order to become a professional digital marketer you need to learn how to:
grow your audience
reach out to potential customers and build relationships
convert leads into satisfied customers
sell your product
Action items
Follow these steps to make the most of your free trial. I highly recommend you to take up the challenge and set up everything in 7 days. Then, you'll be able to sit back and observe the results.
Create a list
Your email list is the place where your contacts are stored, and a basic "storage unit" for all content created in your account. That's why you should build solid foundations for your online marketing success by creating your contact lists the right way.
Set the (business) goal for your list, e.g. welcome new contacts, build relationships with contacts from a promo campaign, or follow up with customers.
When the goals are clear, choose proper names for your lists.
Technical tip: each list you create has to have a unique name. We suggest personalizing your email list by adding a prefix to the list name, e.g.:
[your business name] new contacts
[your business name] imported contacts
[your business name] customers
If you already have a contact list, you can import it to GetResponse and move on to the next part.
Pro tip: Plan your segments. A segment is a specific group of contacts found with specific search conditions, saved under a unique name.
Segments allow you to set up a specific group of search conditions to define a group of contacts without keeping them in a separate list. They are dynamic — you don't need to manually add new contacts to a segment. As soon as they meet the conditions, they're added to the segment automatically.
Start a list building process
Building a contact list is a regular online marketing activity. The goal here is to reach your target audience. Make sure that the people on your contact list are interested in your offer and find the emails you send valuable.
Focus only on the people who are likely to become your customers and don't hesitate to remove inactive contacts from your list.
Here's what you can do to build an email list with GetResponse.
Here's what to do if you don't have a website:
Create a sign-up page
A sign-up page is a simple website with a sign-up form. You can use it to promote your newsletter, product, or use it as a stand-alone lead generation campaign, where you offer something (e.g. ebook or video) for people who join your contact list.
Here's how you do it:
Go to Landing pages in the top menu and click the Create landing page button.
You'll arrive in the pre-designed template library where you can choose the Sign-up and registration category in the menu on the left.
Creating a sign-up page with a pre-designed template is easy. All you need to do is customize it with your brand logo, colors, and copy. If it's your first landing page, I suggest following the structure of the template.
If you want to go pro, you can click the tab with the "+" sign in the upper left corner of the editor and create a variant for A/B tests.
Basically, your landing page should be easy to understand for the viewers. Make sure they know what you expect them to do.
Create an opt-in funnel
An opt-in funnel is an automated list building campaign based on the sales funnel model. In a conversion funnel you'll see how many new contacts join your list in real-time.
It provides clear context for the use of several GetResponse features – you can capture new leads on your landing page and nurture them with automated emails.
For even better results, you can use a lead magnet in your funnel. Lead magnet is anything your target audience finds valuable.
By sharing valuable content in exchange for email addresses you can get much higher conversions.
Here's what to do if you have a website:
Create a webform
A webform, or email subscription from, is the place where people sign up to your contact list. The standard webform usually collects their name and email address.
However, you can add more form fields and use your it to collect valuable information about your contacts that will help you send relevant communication (e.g. shopping preference, date of birth).
Go to the Forms and surveys category in the menu, and click the Create form button. Here you can edit one of the pre-designed webform templates and choose a type of webform.
In the menu on the left hand side you'll see a feature called COLOR MAGIC. Use COLOR MAGIC to customize the colors of your form so that it matches your website.
When you create your webform, all you need to do is copy the JavaScript code and embed your form on your website.
Here's what to do if you have social media profiles:
Promote your sign-up page
Use social media channels to promote you sign-up page among your target audience. Here are a few things you can start with:
link to your sign-up page on your profiles
pin a tweet linking to your sign-up page
link to your sign-up page in the Instagram bio
create a post on Facebook inviting people to sign-up
put the link to your sign-up page in the email footer
link to your sign-up page on your blog
put the link to your signup page in your Youtube videos
Now we've gone through solid foundations of contact list building.
And hey, if you put the ideas into practice… congratulations! You have created a fully functional list building process.
You can monitor the number of new contacts as your main email marketing KPI.
Welcome new contacts with a welcome email
A welcome email is crucial to your email marketing communication. It sets the expectations for your email marketing.
There are many reasons to send out a welcome email right after a new person subscribes. The first one is simply to show new contacts that your email marketing system works properly.
Here's a simple process we recommend you to start with:
Set the goal for the welcome email
Why do you want to send the welcome email? What's in it for the subscriber? What do you expect new contacts to do?
Here are a few examples of goals (or reasons) for a welcome email:
welcome new contacts and confirm subscription
send them a welcome gift
invite contacts to visit your blog
Choose the right call to action (CTA)
CTA expresses the main goal of your message. Let's use the goals above and create matching CTAs:
| Goal | CTA |
| --- | --- |
| Welcome new contacts and confirm subscription | Confirm subscription |
| Send them a welcome gift | Get your pack |
| Present your product | Watch video |
| Invite contacts to visit your blog | Read now |
Once you've set the goal and came up with a proper CTA, it will be much easier to choose the right template and customize it with copy and graphics that reflect your brand identity.
An example of a welcome email with a customized CTA button
Create a newsletter
While creating a newsletter, you can save time by choosing one of the pre-designed templates in the Welcome category.
Choose the one with a structure that best fits your content idea. You can customize every template by changing any elements, copy, and pictures.
Create your newsletter template
A newsletter can be a great sales tool, provided that you build your contact list with people who are interested in your product or service.
One of our customers, TechSoup Polska, observed a 12 times increase in revenue (yes – 1200%) year on year in March and April 2020.
See the full case study at: https://www.getresponse.com/customers/techsoup
Here are a few tips form Liza, Project Coordinator at TechSoup Polska, on how to prepare a professional newsletter template:
Think about what kind of content you'll be sending to your recipients.
Choose a template.
Customize the template according to your needs – change the colors to be in line with your brand, add logos and other graphic elements.
Add a call-to-action so that your recipients can perform the desired action: donate money, sign up for an event, etc.
Before you send your newsletter, check its preview for desktop and mobile devices.
Analyze statistics and modify your content based on that data.
Don't be afraid to experiment. It's good to refresh your templates every now and then, and remember about maintaining your fundamental brand graphic elements.
Once you create your newsletter template, save it as such before you exit the editor. This way, you'll be able to use it next time.
Automate the process
Sending a welcome email is extremely important. Once you have your email ready, you can create an automation workflow for your new contacts.
Choose Automation in the main menu and click the Create Workflow button. This will take you to the template library where you can choose one of the pre-designed workflows in the Welcome category.
I recommend using one of the following two workflows:
Welcome new contacts
Simple contacts split
Action: Wait
Filter: Splitter
The Welcome new contacts template lets you send a series of messages at a set pace. Use it when you want to:
– confirm a contact's successful subscription and welcome them to your list,
– keep your contacts informed about your products and services.
This helps get them interested in what they can expect from you.
Keep track which contacts have seen your main offer and are now ready to be introduced to more content.
You can use the Splitter filter to split the contacts in your workflow into two groups depending on the percentage division set up in the properties of the element.
The element has two paths: A (left) and B (right).
The contacts go randomly down each of the two paths, depending on the percentages you've set up.
Pro tip: In order to create a super simple welcome workflow, you can use the Welcome new contacts one and remove the last 3 elements. This way you end with a workflow that automatically sends a welcome email whenever somebody subscribers.
Run a webinar
Now you have:
Created a list
Started a list building process
Welcomed new contacts with a welcome email
Automated the process
At this point you have your basic tools in place, congratulations!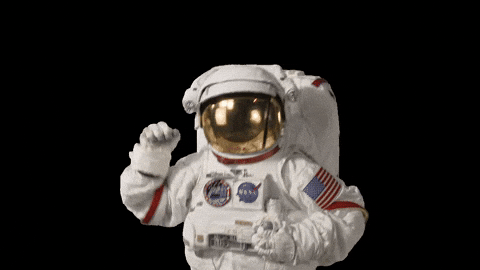 It's time to run a webinar.
If you don't know what a webinar is, here's a fragment of Ada's guide to webinar marketing:
Webinars (web seminars) are video presentations, workshops, or lectures hosted online, usually via webinar software. These online events are usually interactive, business-related and allow you to share your knowledge with virtually anyone in the world.
Find everything you need to know about webinars here: How Do Webinars Work? A Beginner's Guide to Webinar Marketing
Webinars are among the most effective lead-gen campaigns (lead generation – attracting potential customers), and here's how you can run one:
Choose Webinars in the top menu. Click the Create webinar button and you'll see the settings.
The basic settings for a webinar are:
Webinar URL – based on the title, but you can change it manually
Date and time
Duration – time reserved when people add your webinars to calendar
Lobby message or agenda
Thank-you page to show on exit
Hot tip: Use the thank you page after the webinar to promote your main offer. It's a very important touchpoint with the webinar attendees, yet most people use default thank you pages without customizing it to the overall webinar experience.
Once your webinar is created you can create an invite and send a promo email to your existing contacts.
Integrate your favorite tools
Facebook Pixel
Once you connect your accounts, this integration automatically generates and places a Facebook pixel on all of your GetResponse landing pages. The pixel tracks visitors entering your site through a Facebook ad so you can target them based on their actions. Only you have access to this information in your account. We won't be able to view, use, or share it with anyone.
The integration allows you to:
Build your best converting audience by targeting existing subscribers and customers
Expand your potential customer base and find people who have similar likes, interests, and demographics to people who've converted via your landing pages
Analyze what your customers do across social media and your landing pages
Google Analytics
Our integration with Google Analytics helps you track newsletters in your Google Analytics account. It modifies the links in your newsletter by adding UTM parameters needed for in-depth tracking:
Source (required)
Medium (required)
Term (optional)
Content (optional)
Campaign (required)
Use presets or enter your values
By default, this integration adds the preset UTM values for the source, medium, content, and campaign to the URLs in your email:
"Source" is defined as "getresponse"
"Medium" is defined as "email"
"Content" is defined as "message subject" (this value is replaced with the actual subject name)
"Campaign" is defined as "contact list title" (the actual list title appears in the link)
Zapier
Zapier allows you to integrate different applications to allow them to communicate with each other without the use of any code. Zapier is integrated into GetResponse, allowing you to create and manage the Zaps in your Zapier account in your GetResponse dashboard.
Take the challenge
This article is an overview of what's possible during the 30 days of using GetResponse. The steps I recommend taking are based on my own experience and various interactions with our customers.
However, bear in mind that it is all about YOU and the specific needs of your business. Set the business goals and make the most of your free premium-features access period to achieve them in 30 days.
So, are you ready to start the challenge?