Email List Builder
Smart segmentation tools to better target your subscribers
Organize your subscribers with segments and tags, and turn your email list into an actionable database of insights.

Automatically segment your list as it grows
Single opt-in
list import

Upload contact lists and add data fields for quick grouping.

Assign tags
and scores

Use behavioral and engagement data to create contact segments.

Obtain and manage
consent

Verify subscribers' consent and content they want to receive.

Get to know
your subscribers

Use custom fields to learn more about your contacts.
Dynamic, data-driven email list management
Advanced search and segmentation tools get your list organized and help you reach the right people at the right time.
Send smarter emails based on
contact data & behavior
Organize contacts into subgroups and segments. Send personalized emails they can't help but open.‌‍
Stay relevant with dynamically-updated segments
Use contact data to develop customer personas
Manage your contact lists in one place
Automatically assign engagement scores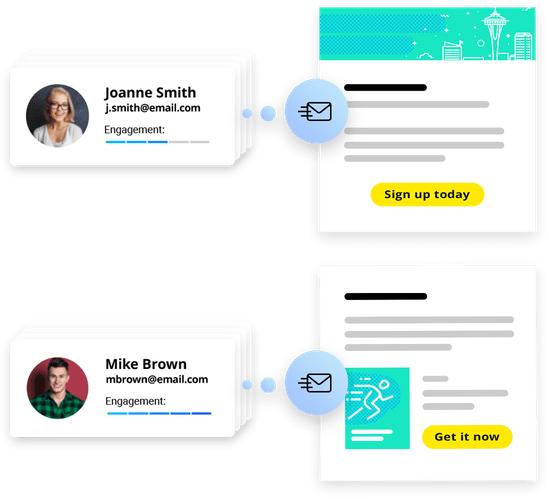 Turn anonymous signups into well-developed personas
Use custom fields to collect validated data about your contacts. Combine custom data with behavioral data for more personalized communication.
Add custom fields to signup forms and landing pages
Assign tags and scores based on contact behavior
Send targeted emails to specific groups
Get more engagement from your audience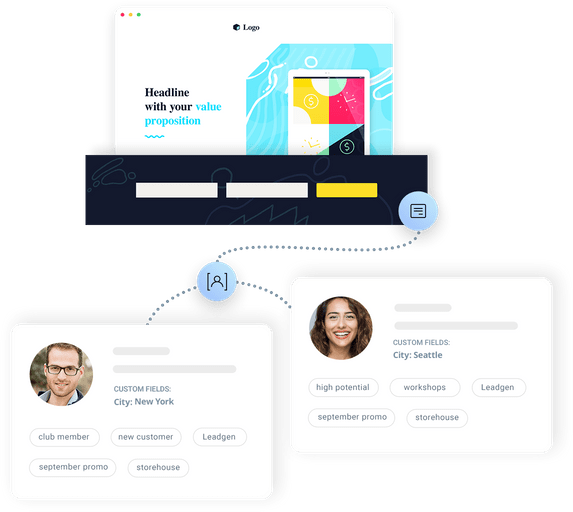 Make sure your list is always
up-to-date
Connect your CRM or other contact management tools with GetResponse to sync your contacts' details and automatically update their data.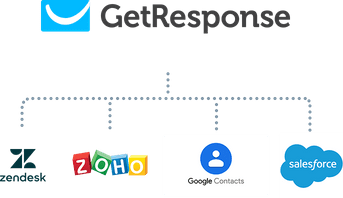 See how these customers keep their list growing
If you're trying to grow an email list, you need a reliable service. GetResponse is who I recommend to all of my students.

Leslie,
Online Marketer, Blogger

The email editor is really well organized, powerful, dependable and the UX is a dream come true.

Kirsten,
Marketing Manager at NGO
A healthy list is a growing list
Your GetResponse account gives you the tools you need to build and maintain an engaged contact list.
Migrate your existing contact base
Import your contact list to GetResponse from nearly 20 sources.
Upload a file from your computer
Add contacts manually or copy and paste
Integrate with tools you're already using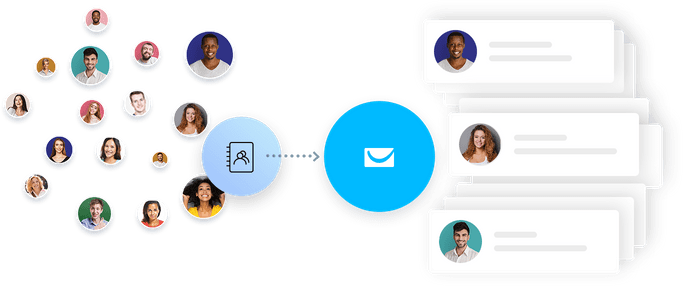 Grow with signup forms and landing pages
Use customizable signup forms on your blog, website, and landing pages to keep building your list.
Optimize forms for desktop and mobile visitors
Grab more attention with scroll forms and popups
Collect valuable data with custom fields
Run A/B tests to learn what works best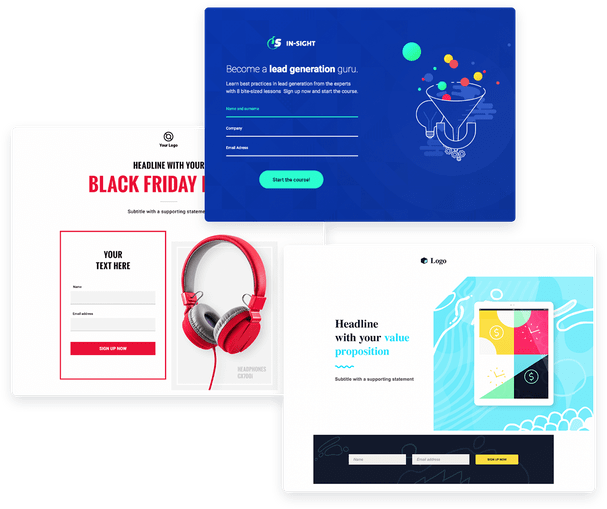 Automate your list building campaigns
Use ready-made conversion funnels to turn your list building efforts into an automated process.
Use standard opt-in funnels to collect emails
Get started faster with predesigned template sets
Try lead magnet funnels to offer a free resource in exchange for their signup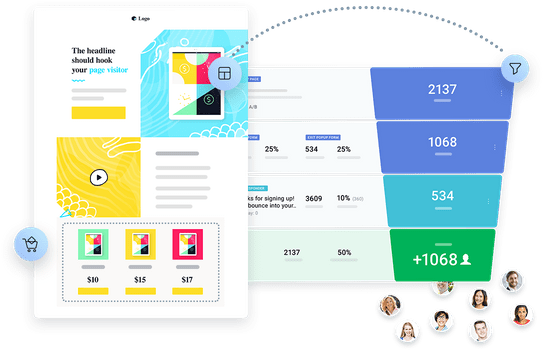 Stay GDPR compliant
Make consent fields a natural part of your signup process. Stay transparent about the way you'll use subscriber data.
Create and manage multiple consent fields
Send targeted emails based on consent status
Populate on signup forms and landing pages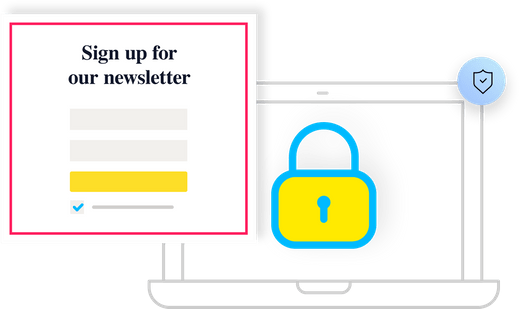 Resources to help you build a better list
Find out how to build an efficient email marketing list and not only reach but also interest your targeted audience

READ THE GUIDE ›

Check out our tips on how to groom an email list so it upholds its deliverability potential

LEARN THE TIPS ›

For advanced tactics and a deeper look into our Email List Builder, check out our dedicated Lists Help Center.

HELP CENTER ›
Need a custom email marketing solution? Discover GetResponse MAX
GetResponse MAX is an all-inclusive solution for mid and large companies looking for advanced marketing tools, dedicated support, and top data security.
With GetResponse MAX you get:
Dedicated 24/7 support*
SMS marketing automation
Dedicated IP address*
Transactional emails*
AI recommendations
* Available only in MAX
2
plan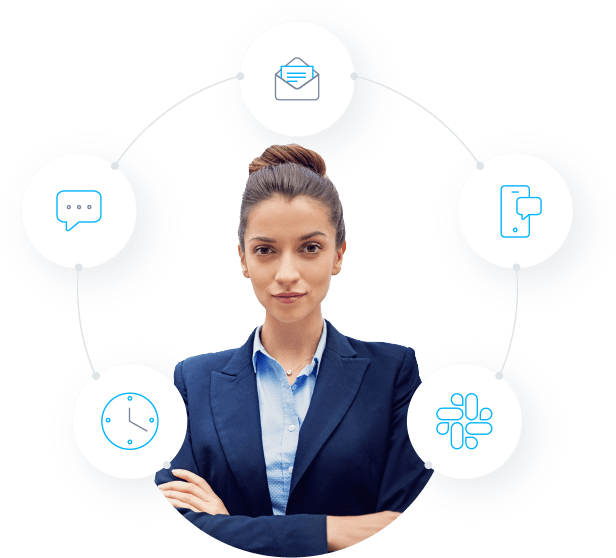 List Building explained
What is email list building?

Email list building refers to the process of collecting and storing email addresses from potential or existing customers for the purpose of sending them marketing or promotional emails. The goal of email list building is to grow and maintain a targeted, engaged audience for your email marketing efforts.
Why is email list building important?

Email list building is important because it provides you with a direct line of communication to your target audience. With an email list, you can send targeted, personalized messages that reach your audience where they are most likely to engage with your brand.
How do I build an email list?

There are many ways to build an email list, including offering incentives for people to sign up, such as a discount or free trial, using opt-in forms on your website, running a referral program, and using social media to drive traffic to your sign-up form.
How do I grow my email list?

To grow your email list, you can offer incentives for people to sign up, use lead magnets such as ebooks or whitepapers, partner with other businesses to cross-promote each other's email lists, and regularly promoting your sign-up form on your website and social media channels.
How do I segment my email list?

Email list segmentation involves dividing your email list into smaller groups based on common characteristics, such as location, interests, or behavior. You can segment your email list by collecting information about your subscribers, such as their preferences and past purchases, and using that information to categorize them into specific segments.
How do I keep my email list engaged?

To keep your email list engaged, you can send relevant, valuable content, personalize your emails with subscriber information, run contests and promotions, and ask for feedback. You can also segment your email list to send targeted messages to specific groups and regularly review and clean your email list to remove inactive subscribers.