FREE EBOOK
Personalize and Protect: Make a real connection with your customers
Global Benchmarks Study and Action Plan Brought to You by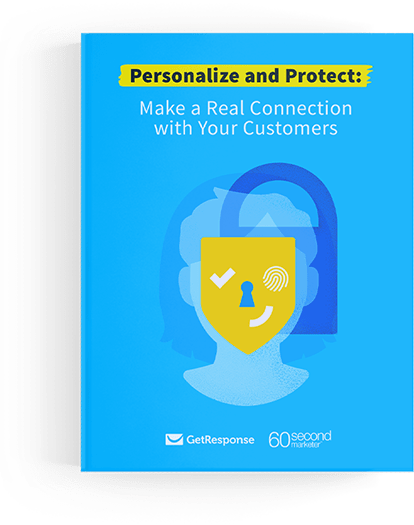 Personalized marketing is one of the differentiating factors brands can use to increase their market share and revenue. But, at what point do consumers start to feel as though personalization is an infringement on their privacy?
To help your business build trust with your customers via personalized marketing communication, we partnered up with the top digital marketing expert, Jamie Turner, to put together this original study. Don't lose another minute – learn how to establish real connections with your customers now!
You will learn how to:
How consumer attitudes toward privacy in the United States and Europe might affect your company
How to use the marketer's toolkit to connect more authentically with your prospects and customers
How to collect, analyze, and act upon customer data in an ethical manner
How to use personalized marketing without crossing the privacy line
About the authors: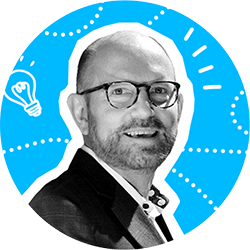 Jamie Turner is an internationally recognized author, speaker, and management consultant who consults with brands around the globe. You may have seen Jamie profiled in Forbes, Entrepreneur, The Wall Street Journal, and Business Insider. Or you may have seen him on CNN or HLN, where he is a go-to expert on marketing, branding, and leadership. He is also the CEO and founder of the 60 Second Marketer.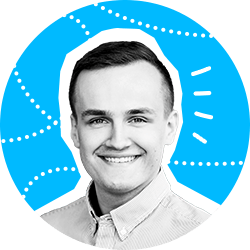 Michal Leszczynski is immersed in developing, implementing, and coordinating all manner of content marketing projects as the Content Marketing Manager at GetResponse. Michal is the author of more than 100 articles, ebooks, and courses for both GetResponse and renowned websites like Crazy Egg and Social Media Today.
Go ahead and download your exclusive copy of the original study,
"Personalize and Protect: Make a real connection with your
customers" today!