FREE EBOOK
Scale Your Online Business with Conversion Funnels

By Neil Patel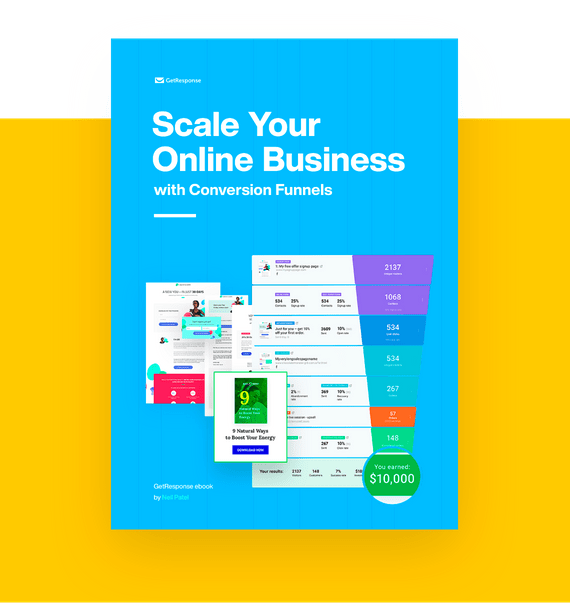 Do you have an inspiring idea for a unique product
or service for your own company, but just don't know where to begin?
Get started and hit the ground running with this ebook from Neil Patel — the top online
marketing strategist — and learn how to turn your ideas into a thriving $10,000 business!
What's inside:
Starting your own business is easier than it's ever been – your ideas combined with a bit of determination can set you up for a great start with sustained results.
Having great ideas alone is not enough to build a truly successful online business. You also need a robust system in place that will help you automate your operations in a cost-effective way.
In this guide, Neil Patel is going to show you how to get your online business up and running with the GetResponse Autofunnel tool.
Create an actionable plan for your business
Build sales funnels with a step-by-step guide
Scale your business with proven online marketing strategies
Grow your business beyond $10,000 with Neil Patel's growth hacks
About the author:
Neil Patel is a co-founder of Neil Patel Digital, Crazy Egg, Kissmetrics and Hello Bar.
He is a New York Times bestselling author, entrepreneur and internationally recognized online marketing strategist.
He has been referred to as a top influencer on the web, according to The Wall Street Journal,
and made Forbes' list of top 10 marketers.
I've helped tons of businesses get to 10x their size, so I know firsthand what works and what doesn't. I've seen companies I've mentored grow and grow until they hit and smash way past that 10x mark.
And I know it's possible for you. (Yes, you!) It's not a pipe dream. Just like every strategy in this guide, if you have the right foundation and take the right actions, you can achieve your goals.
Interested? Here's some of my best advice on taking your business to the next level.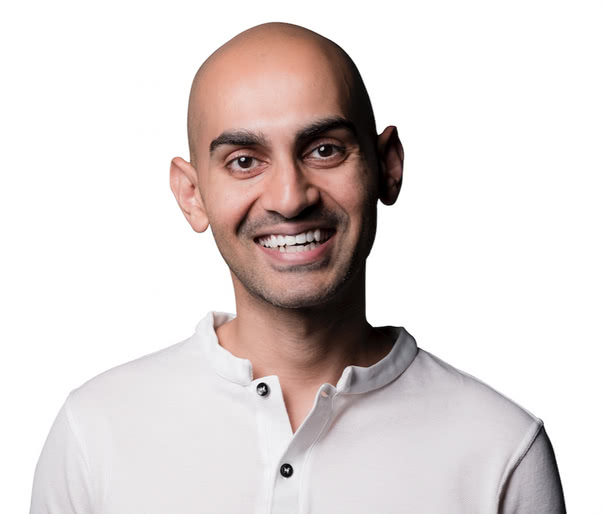 Get your roadmap to success and start the journey
of growing from $0 to $10,000 today!