Automate to get personal? You bet!
Upgrade to Marketing Automation and unleash the power of marketing automation, webinars,
and multiple users to get higher conversion rates.
Power up to Marketing Automation for 30 days at no extra cost
Level up and automate your campaigns
Marketing
automation is

Personalize customer experiences and get higher conversions by automating painstaking tasks that tie up all your time. Let automation convert your customers through a few simple steps: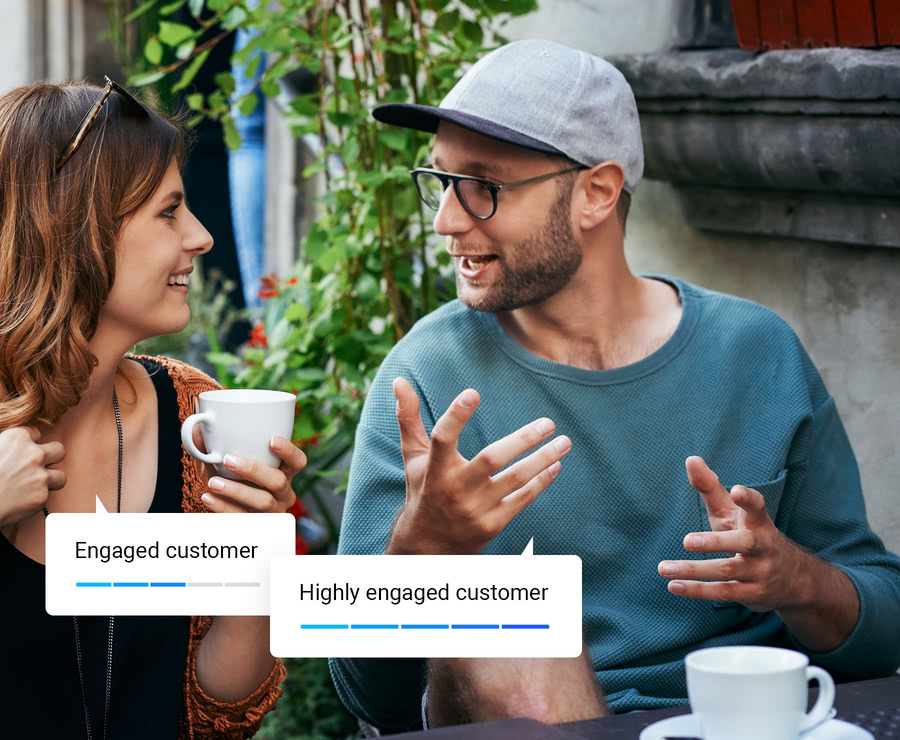 Shape your
own automations
With Marketing Automation, you can use a predesigned workflow or build your own. The automation will react based on what your contacts do, where, and when they do it — automatically. Your emails land at the perfect time, as they're triggered based on your customized filters.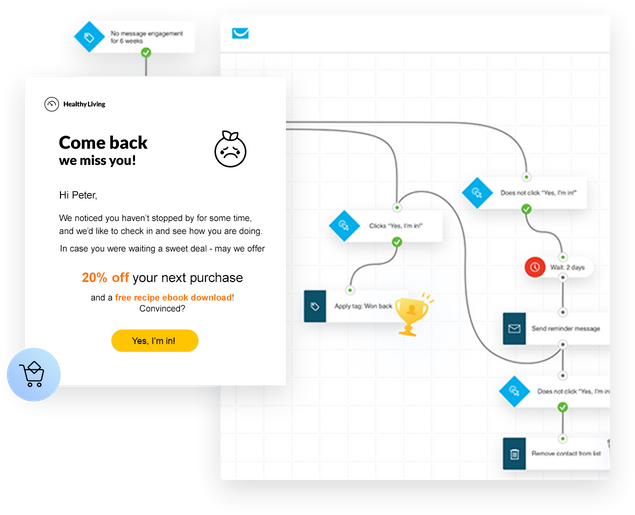 What do you get if you upgrade to Marketing Automation?
Improved segmentation
by tagging and scoring
Track and rate
customer actions
Increased revenue with
automated abandoned
cart recovery
Better conversions from
personalized and relevant
emails
More sales (and time)
through custom marketing
automation workflows
Automated cross-sell
opportunities with product
recommendations
Collaboration between
three users
Streamlined campaigns
through extensive
integrations
Get Marketing Automation to ease your mind, and free your time
Let automated workflows do the work for you -
deliver relevant, timely emails that turn contacts into loyal customers.
How Marketing Automation performs
for this customer
"When a customer acts — opening an email, looking at a product, making a purchase, leaving items in the shopping cart — your automation is ready to react thanks to the standards you've personally set. They're there to work for you, without even being there."
Watch how Silicon Valley Girl
gets more done with Marketing Automation