Understand your audience, instantly
A successful send starts with knowing your audience inside out. With the GetResponse mobile apps, you're able to access insights in the palm of your hand. As well as:
update your database,
perform real-time searches,
manage your subscribers,
and check real-time subscriber locations and activities.
It's also easy to discover how people sign up – and why they unsubscribe.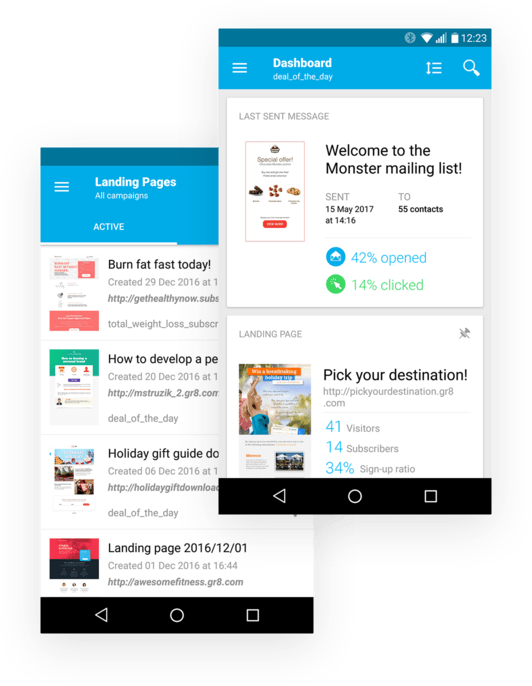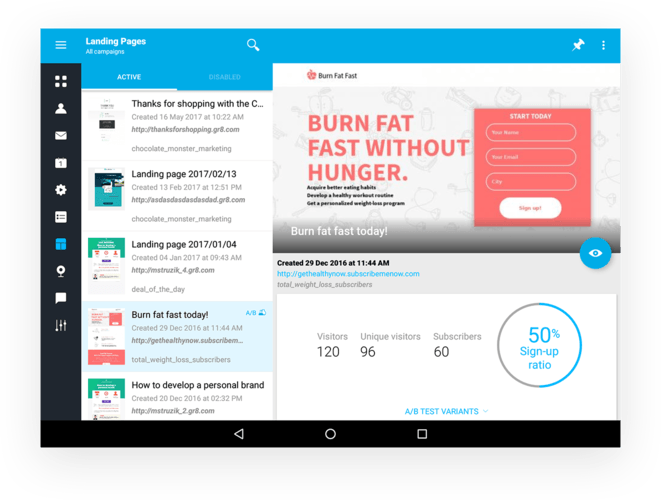 Monitor forms and landing pages
Keep an eye on your forms and landing pages remotely, with the enhanced landing page module. You'll have instant, easy access to:
A/B test statistics,
landing page link-sharing,
and mobile inbox preview.
Plus, you can see how many people used forms to sign up.
Never miss a campaign alert
We know you want to stay up to date, even when you're away from your desk. GetResponse mobile apps make it super simple to check campaign notifications on your smartphone.
You can also use the app to access the latest GetResponse blog posts, directly from the dashboard.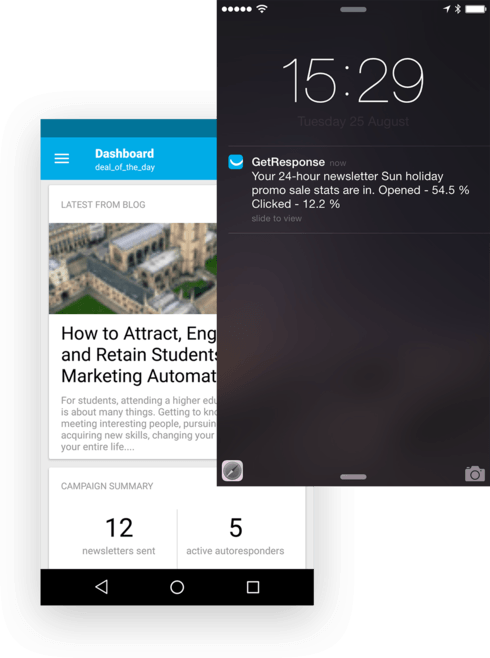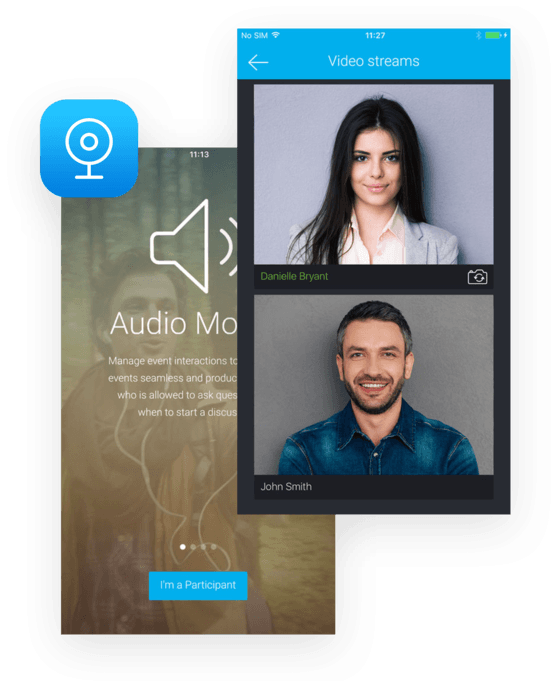 Realize webinars a partir do seu dispositivo
A inspiração pode vir em qualquer lugar. Portanto, você deve ter a possibilidade de compartilhá-la a partir de qualquer lugar, a qualquer hora, com qualquer dispositivo. Agora, você já pode realizar um webinar ao vivo onde e quando quiser. E ainda pode gravá-lo com um só clique, compartilhando seu conteúdo com o mundo.
Want to interact with your audience? Then use the text chat to start a conversation and collect valuable feedback during the event. There are many ways to wow your attendees, with dynamic presentations, interactive whiteboards, videos, and more.