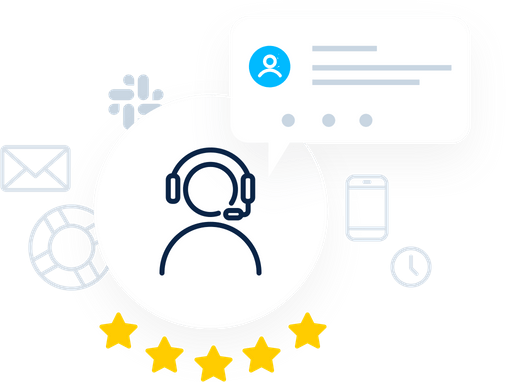 Dedicated Customer Experience Engineers
Your Customer Experience Engineer is ready to help optimize your online marketing campaigns for peak performance. They are your steady single point of contact immersed in your business, challenges, and goals, at the ready with the knowledge and tools you need to succeed. Our Customer Experience Engineers are dedicated to solving your problems and seeing them coming before they even affect you.
Chat with our real-live support by almost any means, anytime, anywhere — via phone, email, live chat and Slack, 24/7* around the clock, and around the world wherever you call home.
Seamless Account Migration
We'll make your transition to GetResponse MAX seamless. Your dedicated Onboarding Manager will guide you throughout the process, assisting with designing marketing automation workflows, data synchronization methods, and account organization.
In tandem with your Customer Experience Engineer, they will help you analyze your current email marketing program to identify leaks and come up with practical solutions for higher customer engagement and retention. For support with highly technical requirements, our Customer Experience Engineer will work with the team to devise advanced solutions and workarounds.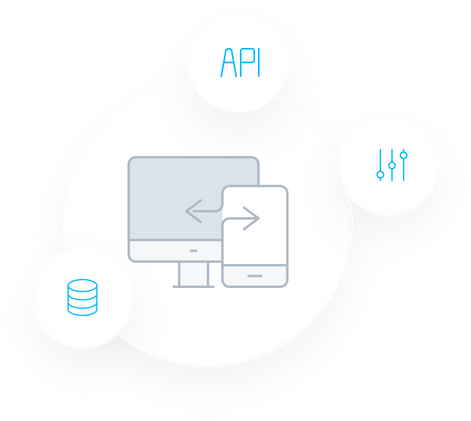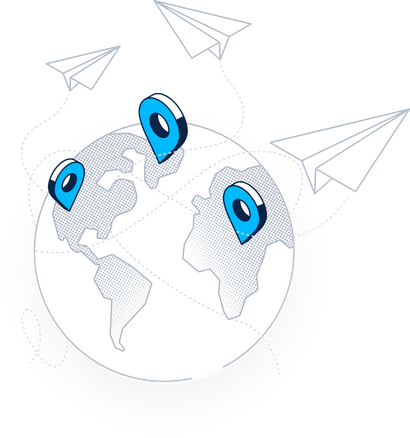 Global Support
Anywhere, everywhere. Wherever you are, and wherever you customers are, we'll help you connect, communicate and engage with them.
We offer support in several languages across the world, around the clock, in English, Polish, Russian, Spanish, German, French, Italian and Brazilian Portuguese.
Our support staff is spread around the globe so you can count on having support within your working hours.
What our customers say about us
Bianca V
Mid-Market
(51-200 employees)
Great email marketing solution! Top notch customer support services!
"They are a top notch email marketing tool and so are their support services so far. Our Customer Experience Engineer is a perfect professional! Never had an issue that they couldn't solve. Every interaction I've had has proven to be productive and helpful. They've issued a personal Customer Experience Engineer to us and she has proven to be absolutely amazing. I have very much appreciated their real time responses to my emails and requests.

Lately they've introduced a 24/7 chat and support option, thus perfecting their customer support quality."
Read full review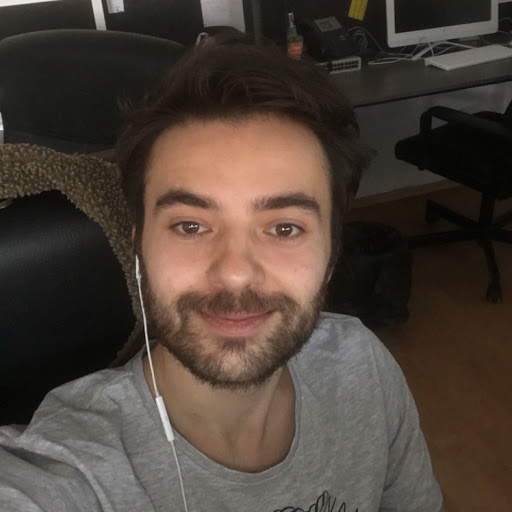 Dragos O
Mid-Market
(51-200 employees)
Affiliate email marketing with GetResponse
"First of all, I like the professionalism of the GetResponse employes. They are always on top of their work, they give you fast responses and help you when you need some answers. Even if they don't have an answer at the time you contact them, they create a fallow up to other departments inside GetResponse like IT for example, and in a short time, you will get your answers."
Read full review
Amy S
Mid-Market
(51-200 employees)
Great Customer Service & Automation Capabilities
"We've used GetReponse for some time now, and the customer service has always been great. Our Customer Experience Engineer Jowita, is always on hand to help with any queries or questions we have, and will always provide detailed advice."
Read full review

Neil T
Mid-Market
(51-200 employees)
An excellent product that continues to improve
"The whole platform is easy to use and quick to get to grips with. There are a lot of online resources and help centers to trouble shoot. Having the 24/7 live chat for support added to MAX accounts is also very beneficial."
Read full review
*Slack support is currently only available for qualifying accounts