Topo do funil:
atraia seu público
Ferramentas de geração de lead como formulários, webinars, e landing pages são ótimas maneiras de atrair seu público alvo, e continuar adicionando clientes em potencial ao seu funil de vendas.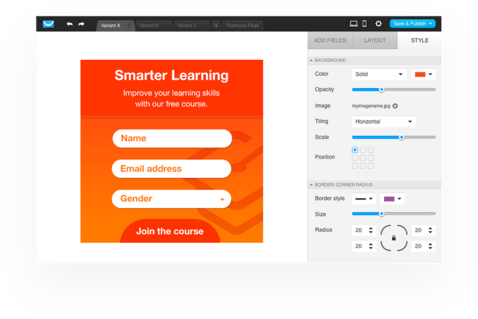 Meio do funil:
alimente relacionamentos
It's important to explain the idea behind your product and showcase its benefits to your audience. You can collect data and use the insights to personalize future communication. So your prospects have all the information they need to make the best buying decision.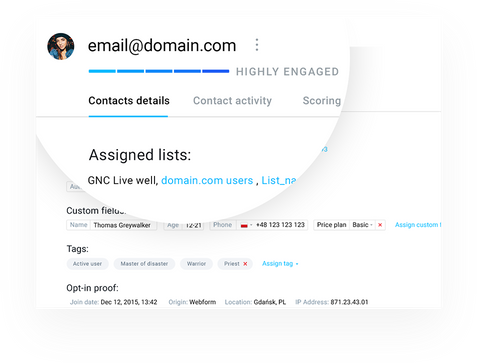 Fundo do funil:
incentive compras
Integre seu CRM com a GetResponse MAX para obter percepções valiosas de campanha e alinhar seus esforços de venda e marketing. Ao acompanhar o envolvimento e o comportamento do usuário no seu site, é possível iniciar e incentivar conversões no momento mais apropriado, rapidamente transformando leads em clientes satisfeitos.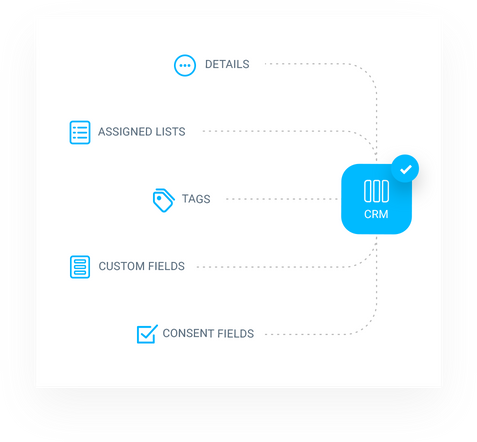 Automatize seu funil de vendas
Marketing automation workflows show you clear visual communication patterns with your contacts. Better yet, they're triggered automatically when a condition is met. So you don't have to do a thing.
With workflows, you're able to collect valuable contact data at various touch points. Then strategically use the insights to craft relevant messages.
Track and analyze user behavior, and set rules that lead prospects straight to a purchase. Plus, test and optimize the easiest route to turn a curious lead into a loyal customer.